Why Infratech is a Top Choice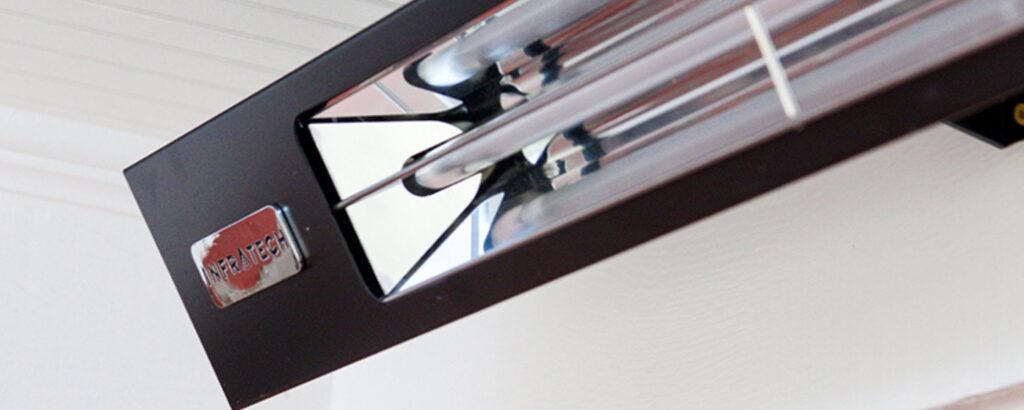 Infratech heaters has been a popular choice for outdoor patio heaters. Now with COVID-19, patio heaters have been in great demand for restaurants and homes. Infratech specializes in infrared heating with their multitude of patio heating products. With multiple styles available, Infratech has proven to cater towards the customers tastes. Recently, Infratech released a new collection of facias "MOTIF". Now, more than ever will you see these electric infrared heaters every place you go. From restaurants to terraces and commercial spaces, you will be welcomed by the warmth of Infratech heaters.
How do Infratech heaters work?
Infratech heaters work by using a quartz element which then emits radiant heat. Essentially the heat emitted is from a light which is on a very specific wavelength. Although we can not see this infrared light, we can certainly feel the heat that it produces. This actually prevents the patio heater from heating the air. Instead it's absorbed by solid objects. These objects will raise in temperature to a comfortable pleasant heat.
Outdoor patio heaters can sometimes heat the surrounding air which will waste more heat than Infratech heaters. Since Infratech patio heaters are infrared, the heat can not be drafted away by wind. This proves high effectiveness for outdoor applications like outdoor dining or residential patios. Infratech infrared heaters losses no energy during the heating process.
Where is Infratech patio heaters made?
Infratech heaters are made in California, USA. Although some online retailers sell Infratech products, some of the parts may be sourced in China. It is recommended to be wary of such accessible products due to the little regulations set by the foreign country. It is important to contact a certified distributor for Infratech products to walk you through the process of selecting the best outdoor patio heater for you. TNG Industries is a premium distributor for Infratech heaters and all parts are made in USA.
Are Infratech patio heaters good?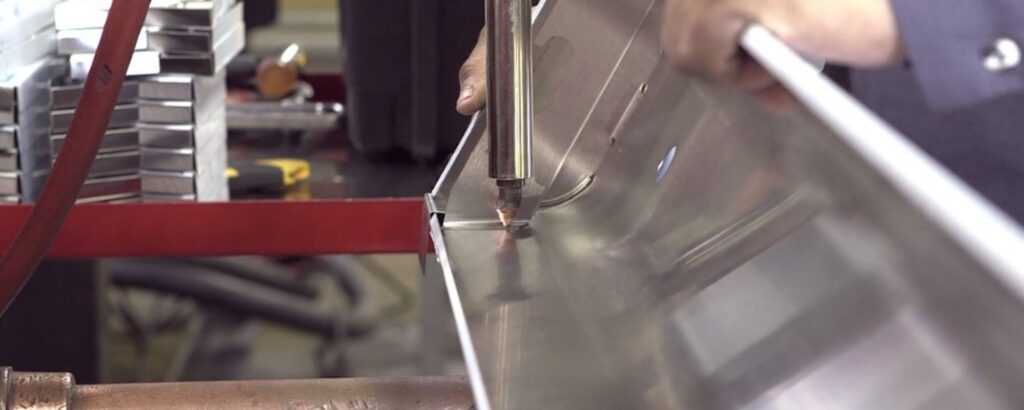 Infratech comfort patio heaters are considered a leader in the industry. This is because Infratech has mastered their manufacturing and remains ahead of the competition by keeping up with the latest techniques. Infratech's commitment to superior quality shows for all the commercial, residential, and industrial they occupy.
One thing is for certain and that is customer satisfaction with Infratech patio heaters. The heaters are cost-effective and efficient compared to other kinds of outdoor heaters. Infratech heaters last over thousands and thousands of active use. This makes Infratech the ideal heater for outdoor dining at restaurants.
Are Infratech patio heaters safe?
Sometimes people think that infrared heaters can potentially cause harm similar to the Sun's exposure of UV rays. Fortunately, Infratech heaters will not emit these rays. In fact, Infratech uses radiant heating technology. No, not radiation, "radiant" is a term used to describe the distribution of the heat emitted. Thus, you won't need to put on sunscreen for protecting your skin.
You may even use Infratech heaters inside your home or business as well. Since the heaters do not give off any harmful emissions or order, you will be completely safe in areas that offer little ventilation. This is actually a hazard if you had any other conventional heaters. An example of these conventional heaters is your fireplace. Fireplaces need chimneys to keep the smoke outside your home.
A great attribute of Infratech patio heaters is the emergency shut-off mechanism. This protects the heater from overheating. There is also a tip detection system in place in case the heaters are knocked over. Infratech has gone far enough to even include Cool-touch exteriors to prevent burns from contact by children or pets.
Which patio heater is best for me?
Infratech offers a variety of styles and heaters. The selection are designed to accompany any space whether residential or commercial. Depending on what exactly you're looking for, infrared patio heaters are the most versatile. Infratech maximizes quality and efficiency when it comes to heating your outdoor area. It is important to know that you will need to hire a professional electrician to install your infrared Infratech heaters.
It is suggested that each Infratech heater comfortably heats up an area of 12 feet. Other heaters powered by natural gas or propane may or may not extend to 12 feet. It is recommended to select infrared heaters, luckily, Infratech is a perfect brand for infrared heaters. Let's go into the specific types of heaters Infratech has to offer.
Infratech Slimline – Single Element Patio Heater
One of the more modern patio heater designs, Infratech Slimline series is perfect for contemporary spaces. This model has a low profile and blends into the surroundings. Slimline can be mounted under rooftops or by your deck. Slimline heaters are also used on pergolas as well! Although there is a single element, the heat it generates can easily warm occupants from heights up to 10ft. There are multiple volt options, contact our Chicago location today at 708-449-1100.
Infratech W Series Patio Heater
With Infratech W Series, there are more mounting options available. This makes the model versatile and sleek in profile. Installing a W series heater is far more flexible than other Series. Most restaurants and homes install these heaters with a flush mount. This will make the heater appear to be inside the ceiling.
Infratech WD Series Patio Heater
Infratech WD Series contains dual elements that will provide more heat for your outdoor space. The popularity with this heater proves a fan favorite among the Infratech patio heaters. With plenty of mounting options available, TNG Industries provides top quality consultations for your Infratech WD Heater Installation.
How Many Patio Heaters Do I Need?
The amount of patio heaters you need may vary. Determining how many heaters you need depends on the size of your space, the location for your installation, and the height of the space. For more information on your specific space, contact our customer service at 708-449-1100. We will be able to assist you in planning out your heaters for your space, whether it being commercial or residential.
---
Conclusion
Infratech patio heaters prove to be a fan favorite for many reasons discussed in this article. This heater being made in USA plays a big factor in their quality. Electric patio heaters are great for any outdoor spaces and when it comes to patio heating, Infratech is the best choice for you. Contact our Chicago office for availability on Infratech patio heaters.