In a recent article published by Chicagoland's Local Food Industry News, The author explained how many restaurants are now using their patios as their main dinning rooms. As the months turn cold, it will be hard to maintain a comfortable atmosphere outdoors.
Extend Restaurant Patio Season
To extend patio dining, restaurants are installing patio heaters from TNG Industries to combat the chilly temperatures. From portable patio heaters to electric element heaters, TNG Industries provides a variety of brands and products to accommodate outdoor spaces.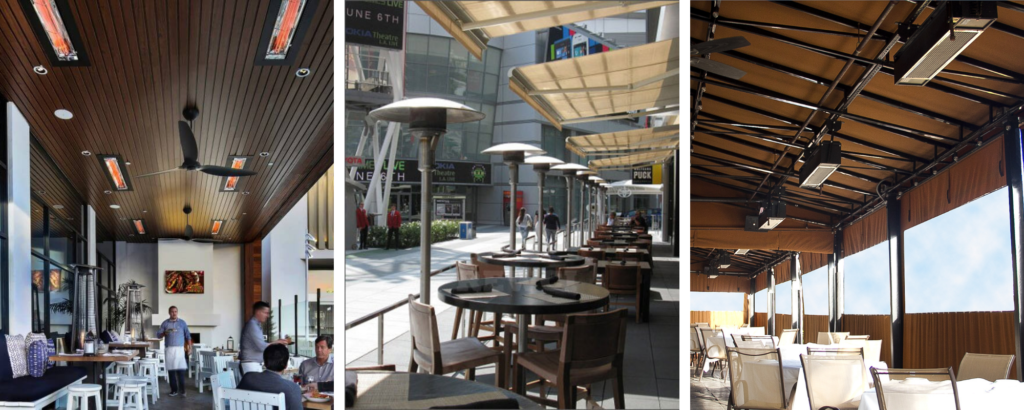 Here are a few excerpts from the article; read the full version at https://www.foodindustrynews.com/
"It is critical for every food-serivce operate to make their patios an inviting place where guests want to dine. Besides the typical furnishings, it is a good idea to invest in portable or installed patio heaters."
"It is important to understand that patio heaters purchased from big box stores will not last when used daily in commercial environments. "
"Most of the noncommercial unites are not energy efficient and because you cannot get replacement parts, the unit may be junk after 90 days. In the industry they are called throwaway heaters. The average lifespan for our commercial units is 9 to 13 years."
Find more information on our USA made patio heaters by visiting our home page or call 708-449-1100.